Chevrolet 4G LTE Wi-Fi
Internet in your car? It's here at Queenston.
Chevrolet is leading the way with the most vehicles in its line up offering the available built-in OnStar 4G LTE Wi-Fi hotspot, allowing drivers the ability to seamlessly connect their smart devices and vehicles to the Internet.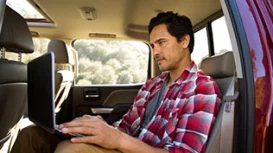 Whenever your vehicle is on, available OnStar 4G LTE Wi-Fi is too. It offers great signal quality and bandwidth for up to 7 devices and provides a better in-vehicle experience than your smartphone. The stronger signal delivers a fast, reliable connection that is automatically on after initial setup and ready to connect to your mobile device.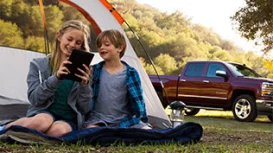 Visit us at www.queenstonchev.com for more information and to view our online inventory of exciting Chevrolet cars, trucks and SUVs.