Honda Civic SI Blog:
The all-new 2017 Honda Civic SI brings the power that the North American "small car" market has been missing for years. This 1.5-liter, 4 cylinder, 205 HP engine machine is the older brother to the Civics' current sport model: the Type-R. The SI comes in 3 different trims currently; the Touring Sport, the SI coupe, and the SI sedan. The touring option is new across all civics not just the SI, but the new touring sport option allows for crazy fast capabilities. Honda also decided to redesign the Civic with the SI model, adding gun metal rims, a spoiler, and many other eye catching sport related features.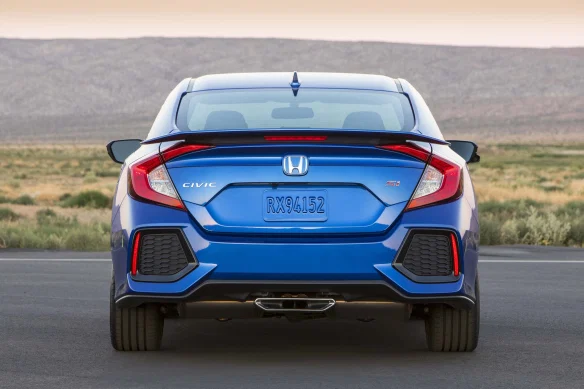 On the technology side of things the SI maintains the strong reputation we all know Honda to have when it comes to safety features and on-board tech.
Some features include:
LED headlamps
• Wireless charging
• Electronic parking brake
• Walk away door locking
• Dual-zone automatic climate control
• Heated front sport cloth seats
• Heated rear seats (sedan only)
Now let's talk about pricing: The best part about the Civic SI on top of all the cool features is the price point. It allows consumers to purchase a sports car at a low price which is rare among the car world. At Image Honda the SI starts at $30 085 for the 4 door sedan, $30 485 for the 2 door coupe, and $31 085 for the Touring Sport hatchback edition. We have plenty in stock.
If you are interested in any kind of Honda Civic visit www.Imagehonda.com or call 905-561- 4100. Book a time and come in and test drive one today at Image Honda 155 Centennial Pkwy. N. Hamiliton.
Picture Credit: Motor Trend