2018 Honda Odyssey Blog:
The all-new 2018 Honda Odyssey is here! It is the 5th generation of its model, originating in the 90's. The base model (LX/EX) comes fully loaded with a 280 HP V6 engine, a massive interior with 3 rows of seating, and top of the line new 2018 technology. If you are interested in a minivan then you probably have a family or a group of people that need transportation frequently, and the 2018 Honda Odyssey is just the minivan for that. This new model maintains that safe comfortable reputation that Honda minivans have had for years. The Odyssey really is a people's car. Compared to its close competitors; the Dodge Grand Caravan, or the Toyota Sienna, the Odyssey always comes out on top. Its competitors are commonly sold to commercial companies for utility purposes, whereas the Odyssey has always swayed away from that remaining to be that "peoples car".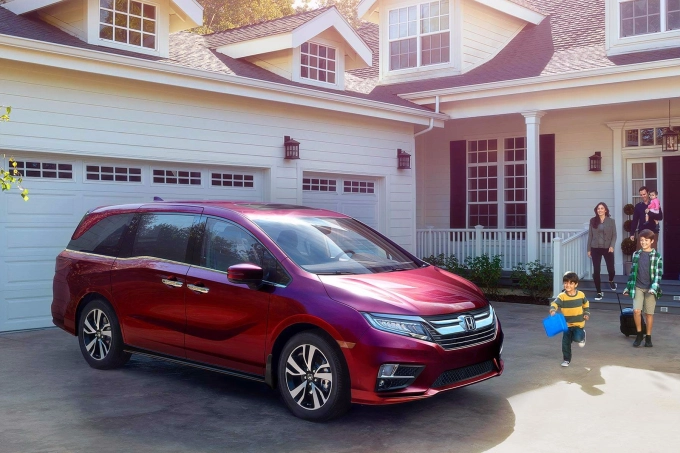 Now getting into pricing: The 2018 Honda Odyssey EX starts at $40 000 CAD (Image Honda) ranging up to $52 000 CAD for the 2018 Honda Odyssey Touring. As you can see, it is not the cheapest car in the world, however you are paying for high quality product. As mentioned the Odyssey comes fully loaded with top of the line tech, room to carry many people in a comfortable seating arrangement, and large cargo capabilities.
Some of the standard tech features include:
12 Volt Power Outlets (3 total)
Dual-zone automatic climate control
Multi angle rear view camera
Apple Car play and Android Auto
Display Audio System
Heated front seats
Those are few of the many standard features included in the EX version of the 2018 Honda Odyssey.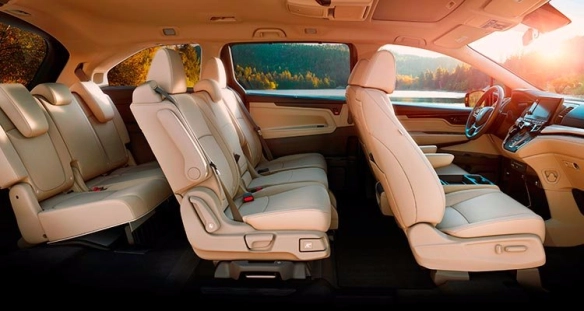 If you are interested in a 2018 Honda Odyssey visit http://www.Imagehonda.com or give us a call at 905-561-4100. We are in limited stock of our 2018 models so be sure to come in ASAP to test drive one today! 155 Centennial Pkwy. N. Hamilton.
Picture Credit:
Honda Canada
Consumer Reports