It's probably a fair statement to say most of us are done with winter and ready for some spring weather. That being said, there is nothing worse than having to fill up your car on a cold winter day.  Wouldn't it be nice if you had a car that effectively decreased your trips to the pump?  Well, we have some exciting news to share with you!  Natural Resources Canada has recognized the 2014 Honda CR-Z and the 2014 Honda Accord Hybrid as the most fuel-efficient new vehicles in their class for this year.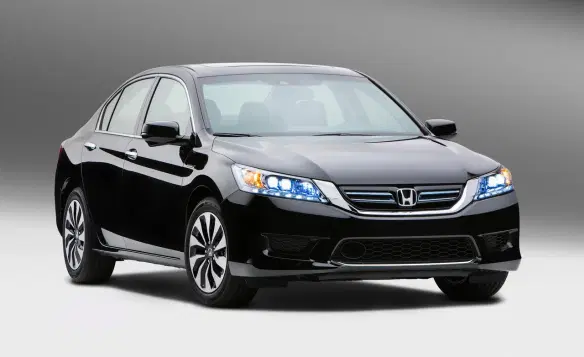 David Gardner, Vice President of Sales and Marketing for Honda Canada, had the following to say: "Honda is determined to deliver vehicles to Canadians that are both fun to drive and have exceptional fuel economy ratings, and we continue to hit the mark.  We take great pride in Natural Resources Canada's recognition, where our technological advancements and commitment to environmentally conscious vehicles continue to set us apart."
Each year, Natural Resources Canada compiles a list of what they recognize to be the most fuel-efficient light duty vehicles in their class, sold in Canada.  They determine best-in-class by those vehicles that have the lowest estimated annual fuel use.  This is based on 20,000 km and combined with driving habits that reflect 55 percent city and 45 percent highway.  The 2014 Honda Accord Hybrid won "best-in-class" in the mid-size group, while the CR-Z won in the two-seater category.
With fuel economy being one of the most important aspects of car buying, we encourage you to visit us at Image Honda and see what these award winning vehicles have to offer.  Our sales team will be happy answer any questions you may have.  Interested in a test drive? Click here to schedule one.
Credit: Honda Canada