We all know this has been a big year for Chevrolet and their entire full-sized truck line.  With the reengineering of the 2014 Chevrolet Silverado 1500, 2500 and 3500, we saw a lot of big changes and truly got a sense of what Chevy meant when they said "finding new roads".  Well, on November 20th at 12:30pm ET at the Los Angeles Auto Show, Chevrolet will be revealing the final piece to Chevrolet's pick-up truck portfolio with the reveal of the 2015 Chevrolet Colorado.
Re-defining what a midsize pick-up is, the new Colorado has been designed to be the "most capable, most versatile and technologically advanced midsize truck in the market"
We are inviting you to join us on our AutoHwy Facebook page on November 20th at 12:30pm for the LIVE reveal in Los Angeles!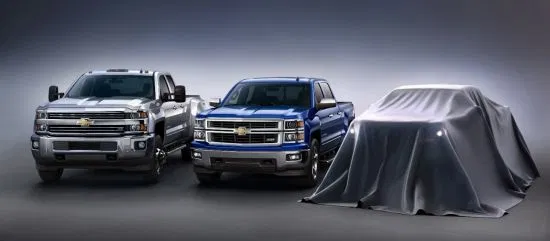 As always, we encourage you to contact us if you are interested in any of the vehicles in our award winning line-up by visiting us at Queenston on the Mountain or Queenston on Centennial.  For the latest and up to date information make sure to follow us at Hamilton Auto Blog.