Are you looking for a new vehicle? One that can provide luxury and top of the line features without having to pay big bucks for the upgrades?  Take a look at the all-new 2012 Honda CR-V, the top-selling import SUV, built right here in Canada. 
Available for the lowest price in over a decade, the 2012 CR-V has a wide range of features tailored to meet your needs. I had the opportunity to test-drive one and I have to say it exceeded all of my expectations. Before even entering the vehicle, I was struck by its sporty compact appearance and sleek lines.  I almost forgot that the CR-V is classified as a compact SUV.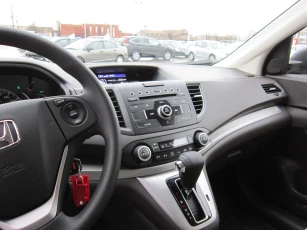 Going above and beyond, Honda has created an affordable vehicle that includes real time All-Wheel Drive with intelligent control, Ecological Assist System,  Intelligent Multi-information Display (iMid), heated front seats, easy fold-down 60/40 split rear back seat, multi-angle rear view camera with guidelines and hands-free bilingual Bluetooth, which are available on ALL base models.  The new CR-V has set the bar with its improved fuel economy and state of the art technology – you simply can't go wrong.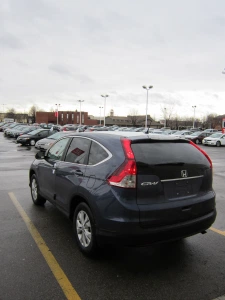 In addition to the many new features it provides, you can't discount how the car handles.  It makes for a smooth and quiet ride.  Although you have the benefit of being elevated, you feel as though you are driving a car.
If you're considering purchasing a new vehicle, I strongly recommend you take the 2012 CR-V for a test drive – you won't be disappointed!  Please visit us at Image Honda or call us at 1-888-375-5914 to schedule your test drive in the all-new 2012 Honda CR-V!
By: Amy Cochren
Credit: Honda Canada