Honda will be making changes to the Accord line-up this fall as they launch the 2014 Accord Hybrid.  The all-new Canadian version will feature exclusive detailing and unique hybrid badging along with a blue-accented grille and light lenses, LED lighting and a new wheel design and decklid spoiler.  Honda Canada expects the new car to be in Canadian dealerships by this October.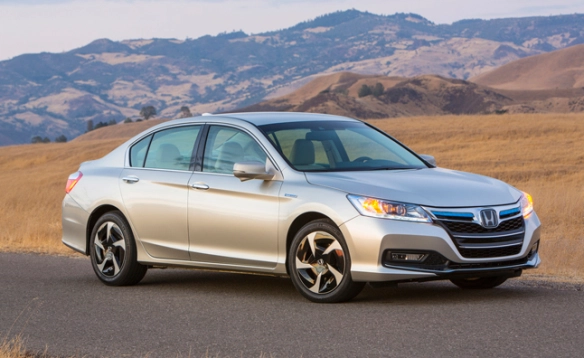 The Hybrid is projected to have class-leading fuel economy ratings with 45mpg on the highway and 45 mpg in the city.  Honda uses a new two-motor hybrid powertrain and the two-motor SPORT HYBRID Intelligent Multi Mode Drive Powertrain.  To break this down in simpler terms, the car will have 3 different driving modes: EV Drive, Hybrid Drive and Engine Drive.
The inside of the Hybrid will have all the same features as the 2013 Accord including: Lane Departure and Forward Collision Warning, iMID display, HondaLink and Aha.
If you are interested in more information on this vehicle or any of the vehicles in the Honda line-up, please feel free to Contact Image Honda at 1-888-375-5914 or visit us at www.imagehonda.com
Make sure to follow Hamilton Auto Blog for the latest updates and information on everything Honda!
By: Amy Cochren
Credit: Honda Canada