The Honda Civic Hatchback Prototype is set to make its North American debut on March 22, in advance of the 2016 New York International Auto Show.  This highly anticipated prototype showcases the aggressive styling of the 2017 Civic Hatchback, which is launching later this year.  This will be the third new variant of what is considered the sportiest Civic lineup ever, whose options include the 2016 Sedan and Coupe, as well as the upcoming Civic Si and radical Civic Type R.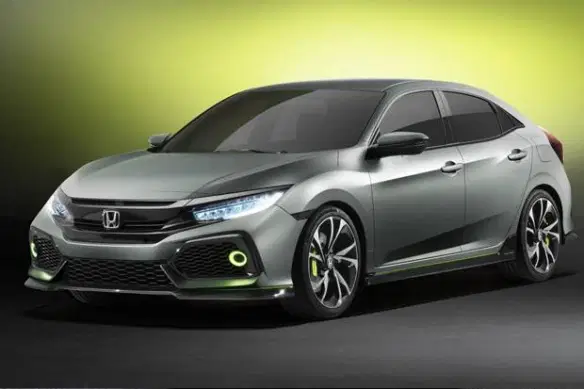 The Honda Civic Hatchback Prototype's looks are sporty and aggressive, with a major influence from European hatch styling.  It features Honda Turbo engine technology, the handy utility of a hatchback, and an impressive lineup of premium features and class-leading safety technology.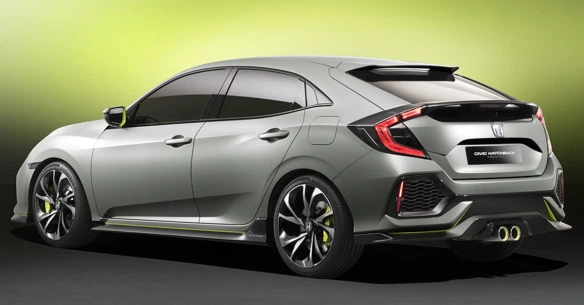 With the production model launching late in 2016, everyone in Civic Nation will be anxiously awaiting the return of an icon – the Civic Hatchback.
Stay tuned to Hamilton Auto Blog for more updates on the expanded Honda Civic lineup.  To view out current Civic inventory, please visit www.imagehonda.com.
Source: Honda Canada