Honda decided to revamp their infamous Honda Civic for the 2017 model, including a new gun metal option for rims, as well as, the hatchback body style. Honda continues to improve its top notch quality, affordable pricing, and great value. At the Kelley Blue Book Best Buy Awards, Honda took home four awards for its three successful sedans: the civic, accord, and pilot. Each of these vehicles remain at the top of their classes creating a safe, comfortable, affordable means of transportation.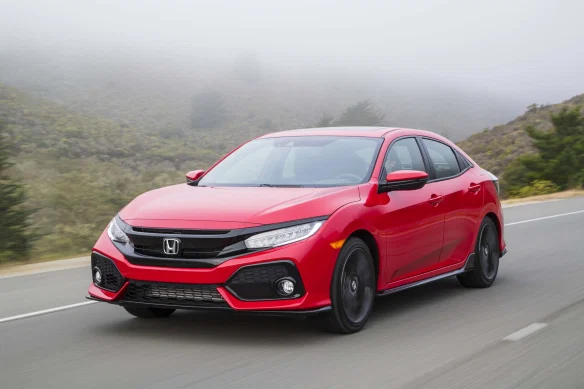 The 2017 Honda Accord was kept plain and simple compared to its 2016 model. Visually it looks almost identical, and specifications wise, it is quite similar as well. However, if the specs are the same and the visuals are the same, what's new? Well with the new Accord, Honda released a new Sport Special Edition which consumers are raving about. This new Sport Edition gives consumers an option for a fast, high quality, inexpensive, sports car. With 189Hp and 2.4L engine, the accord SE (Sport Edition) can generate some power comparing to its base model counterpart.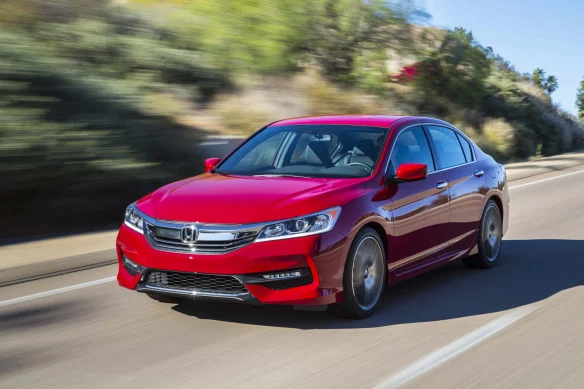 Lastly, the Pilot: Honda went a similar route with the pilot as they did for the Accord, plain and simple. Like the Accord, visually, the new 2017 Pilot looks very similar if not identical to the 2016 model. However, on the inside there is a multitude of changes; a variety of new interior colours to choose from, new multi-touch display system, Apple CarPlay and Android Auto functionality, and much more. The Pilot is just another example of a safe, comfortable, and affordable car that consumers can rely on.
If you are interested in Test driving a brand new Civic, Accord, or Pilot today visit Image Honda at 155 Centennial Pkwy N, Hamilton, Ontario. If you are looking for more information on the Civic, Accord, or Pilot please contact 905-561-4100 or online at www.imagehonda.com
Sources: