The all-new 2013 Honda Civic Sedan and Civic Coupe have become the first small cars to achieve Top Safety Pick+ ratings in the U.S IIHS (Institute for Highway Safety) safety testing. This makes the Civic Sedan and Coupe the first and only IIHS Top Safety Picks in the small car segment.  In addition, for the 2013 model year, all Honda models tested by the IIHS have received a top safety pick+ or top safety pick rating.
"If you are looking for a compact car with a TOP SAFETY PICK+ rating, the 2013 Honda Civic is the
only choice," said Dave Jamieson, assistant vice president of sales and marketing at Honda Canada Inc. "We believe this is a distinct competitive advantage, especially as more and more consumers place a premium on crash rating performance."
The 2013 Civic sedan comes equipped with the Honda Advanced Compatibility body structure (ACE II). It is not only the first small car to earn top safety pick+ in the industry, but the first and only to earn the highest possible rating of GOOD on the IIHS small overlap frontal crash test. The test is designed to simulate what happens when the front corner of a vehicle collides with another vehicle or an object at high speed.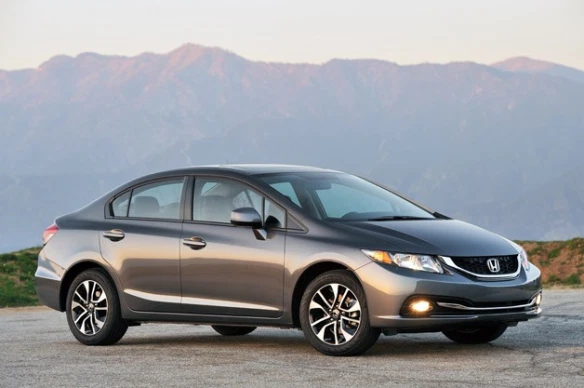 Honda is now the leader in the industry with four Top Safety Pick rated vehicles – the Civic sedan and coupe and the Accord sedan and coupe.
For more information on Honda vehicles including the 2013 Honda Civic visit http://www.imagehonda.com
By: Nerissa Mohamed
Source: Honda Canada