What an honour! The all-new 2016 Honda Civic was awarded the prestigious 2016 North American Car of the Year Award. This win is the second for the Civic model in the award's history, following a win for the 2006 Civic a decade ago.
"The 10th generation Civic was developed and is built in North America, making this North American Car of the Year win even sweeter," said Dave Gardner, Senior Vice President of Operations, Honda Canada Inc. "Being built at our facility in Alliston Ontario and the number one car for Canadians for 18 consecutive years has cemented Civic's importance in Canada. We are delighted that automotive press has recognized the new levels of styling, performance, advanced technology, safety, and value that characterize the new Civic."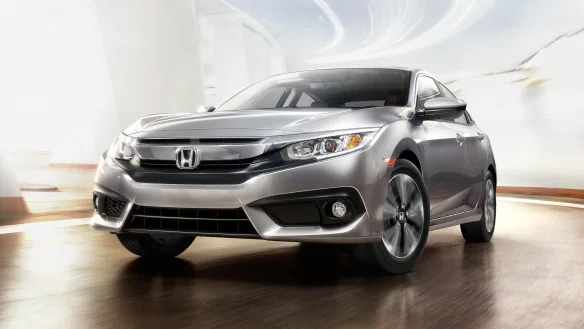 Who is behind the North American Car of the Year Award?  It's given by a group of 53 international automotive journalists and is very unique. Instead of being given by a single publication, radio or television station, it is given by automotive journalists from the United States and Canada. Presented each year at the opening of the North American International Auto Show in Detroit, it recognizes the most outstanding car of the year based on factors including innovation, design, safety performance, handling, driver satisfaction and value.
Truly all-new, the 2016 Civic features dynamic and sporty exterior styling and a roomier, more sophisticated cabin. There are two advanced new engines including the first application of Honda turbo engine technology to Civic, as well as a host of new available premium features and technologies.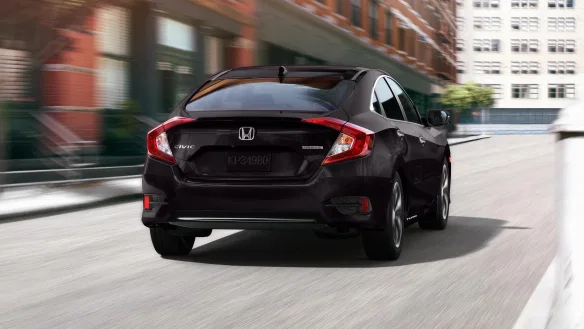 The 2016 Honda Civic offers buyers a wider range of options than ever before and we have plenty of sedans to choose from at Image Honda – click here to view our inventory.  Watch for the 2016 Honda Civic Coupe to arrive in our showroom later in 2016!
Source: http://www.hondanews.ca/en/news/release/AllNew-2016-Honda-Civic-Wins-North-American-Car-of-the-Year-Award