Car and Driver has released their exciting list of 10 Best Cars for 2016 and it's an impressive lineup.  Every year, Car and Driver enters a weeklong evaluation, looking for these new and improved vehicle virtues: value and engagement, performance and poise, sights and sounds, soul and character.
"It's our job to unearth gems. Cars on the 10 Best list should have your neighbors asking questions, sometimes relating to your sanity. Issues of personal taste, social conformity, and other base impulses rarely factor in.", says Eddie Alterman, editor at Car and Driver.
For us at Queenston Chevrolet Buick GMC and Image Honda, it's exciting to see two of our models appear on this prestigious list.
2016 Chevrolet Camaro – "A Corvette with a back seat", J. Gall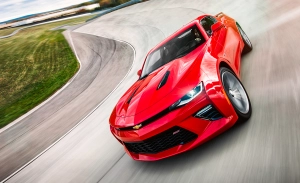 The Camaro's Highs: Uncommonly precise chassis, stonking performance, spectacular seats and steering wheel.
For the 2016 Chevrolet Camaro's full review, click here.
2016 Honda Accord – "Someone who cares obviously headed development", D. Sherman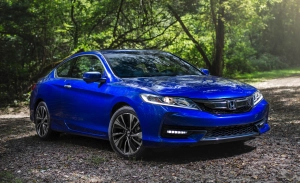 The Accord's Highs: Peerless powertrain, roomy interior, subtle good looks.
For the 2016 Honda Accord's full review, click here.
Visit us at www.queenstononthemountain for our full lineup of Chevrolet, Buick and GMC models and at www.imagehonda.com to view our exciting Honda cars, trucks, vans and SUVs.
Source: http://www.caranddriver.com/features/2016-10best-cars-the-winners-features-photos-and-more-feature