You're cleaning out your car and are struggling to get the vacuum to reach the back! No wait, you're cleaning out your car, but you don't have a vacuum? Say goodbye to your frustration as Honda has introduced the HondaVAC.  Yes, Honda has created the first in-car vacuum, which will make its debut in the all-new 2014 Honda Odyssey.    This vacuum is exclusive to the Touring trim adding to the already impressive styling, unmatched safety ratings and top of the line features and technologies the Odyssey has always been known for.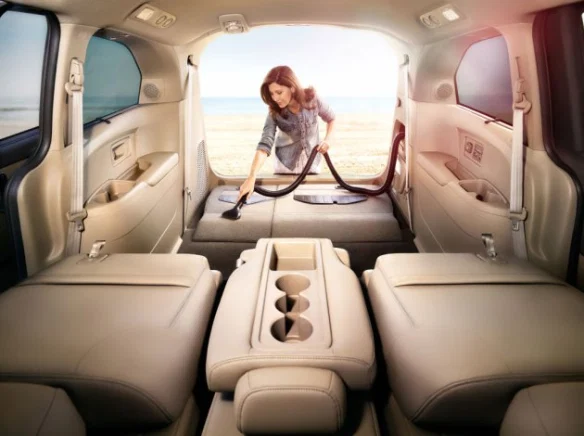 Along with Shop-Vac, Honda has created a powerful vacuum that comes with nozzle accessories that are neatly integrated into the rear-cargo area.  With powerful suction capabilities and a hose that can reach every corner of your vehicle, you won't have to worry about your children making a mess or your dog shedding anymore.  With an electric motor, you can use the HondaVAC continuously while the engine is running.  Alternatively, you can use the vacuum for up to eight minutes while the car is turned off.
The 2014 Honda Odyssey provides additional standard technology on the Touring edition such as; keyless Smart Entry with Push Button Start, an SMS text messaging function, and HondaLink featuring Aha Mobile Interface.  If you would like more information on HondaLink , please visit our previous blog and video.
If you would like more information on the 2014 Honda Odyssey or any Honda vehicle, please visit us at www.imagehonda.com or call us at 1-888-375-5914
By: Amy Cochren
Credit: Honda Canada