Debuting at the Detroit International Auto Show, the 2016 Chevrolet Bolt EV Concept caused quite a stir! With an estimated range of more than 300 kilometres, the Bolt represents Chevrolet's vision for an affordable, global EV solution. And don't you just love the name – the Bolt sounds fun to drive!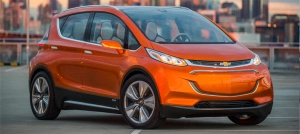 Every aspect of the innovative and uncompromising design, from the body's unique silhouette to the lightweight materials used both inside and out, is designed to push the envelope both technologically and aesthetically. For the interior, Chevrolet revised their signature dual-cockpit design, incorporating easy-to-use technology with minimal design to create a more enjoyable driving experience.
An advanced lithium-ion battery provides over 300 kilometres of all-electric range, and with DC fast-charging capability, an 80 percent charge can be achieved in less than 45 minutes. The Chevrolet Bolt EV is also equipped with lightweight aluminum wheels featuring clear inserts between the spokes, giving the wheels a unique look while maximizing efficiency by reducing drag.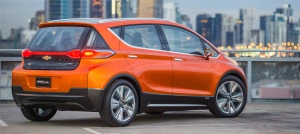 Fun, funky and futuristic, the Chevrolet Bolt EV is due to go into production in 2016, and we should see it in our Queenston showroom in 2017. Visit us online at www.queenstonchev.com.