Whoa, baby!  Debuting at the North American International Auto Show, the 2017 Cruze Hatchback is sharp, sporty and incredibly stylish. Using all the incredible technologies and dynamic driving attributes of the all-new 2016 Cruze sedan, the new hatchback is AWESOME. It will be fantastic to see a mid-size hatchback in Chevrolet's lineup, giving us a more versatile and sporty option with the Cruze.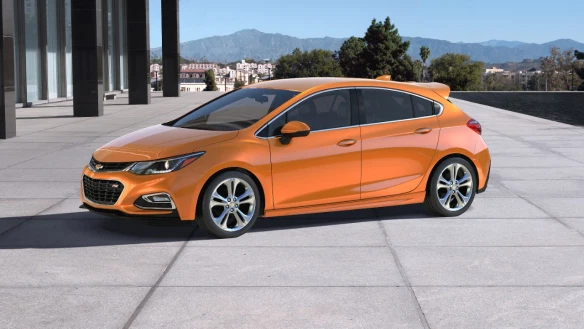 The Cruze Hatchback has the same, class-leading 106.3-inch wheelbase as the sedan model, but features a unique roof and rear-end, including wrap-around taillights and integrated rear spoiler on the liftgate. It offers 22.7 cubic feet of cargo space behind the rear seat and with the rear seat folded, cargo space expands to 47.2 cubic feet.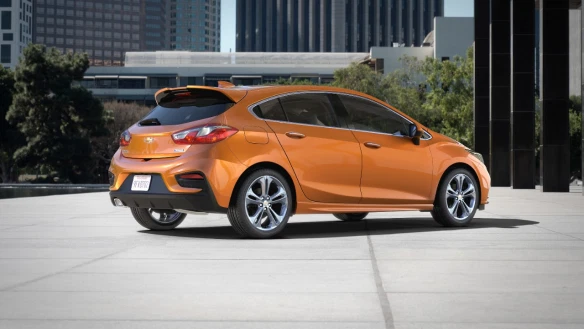 "The Cruze continues to set the tone for Chevrolet globally, it articulates the brand promise of offering cars with the latest technologies, more features and greater efficiency, performance and safety with fresh, distinctive styling," said Alan Batey, president, General Motors North America and Global Chevrolet. "This is the perfect time to bring the Cruze Hatch to North America."
The 2017 Cruze Hatch will be offered in LT and Premier trims, as well as with the RS package and will land in Queenston Chevrolet Buick GMC's showroom in Fall 2016 – we can't wait!  Visit us at www.queenstonchev.com to view our full Chevrolet, Buick and GMC lineup.
Source: http://media.gm.ca/media/ca/en/gm/news.detail.html/content/Pages/news/ca/en/2016/Jan/0107_CruzeHatch.html