Yesterday, we blogged about HondaLink and all of the new features it brings to the 2013 Honda Accord. With so much information about this new technology, we at Image Honda wanted to expand a little further on this system.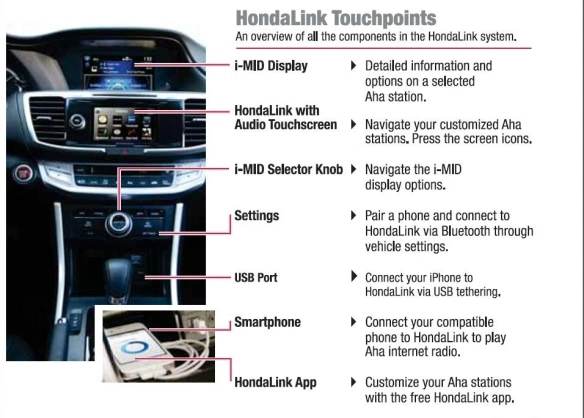 Upon delivery, our Delivery Coordinator will introduce you to your new Accord and explain all the ins and outs of your vehicle.  It is important to note, that before you begin experiencing HondaLink, you will need to download the HondaLink App from your smartphone app store. 
In order to register with HondaLink and Aha, you will need to launch the App on your smartphone.  Tap Register and follow the sign-up prompts:
Register for HondaLink
Register for Aha or connect to an existing Aha account
A welcome e-mail will be sent to you with confirmation verification
Once you have completed these steps, simply sit back and enjoy all the in-vehicle technology Honda has to offer! 
For more information on the 2013 Honda Accord or information on the HondaLink system – Please contact us at Image Honda 905-561-4100 or visit us on the web at  www.imagehonda.com
By: Amy Cochren
Credit: Honda Canada