We've been bragging about this truck from the beginning, but now we can officially say the 2014 GMC Sierra is the "Best New Pickup" in Canada, voted by the Automobile Journalist Association of Canada (AJAC). The all-new Sierra is the most powerful and technologically advanced truck in GM's 111-year history.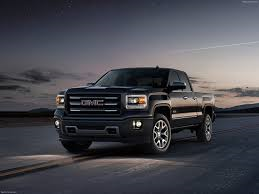 Last October in Niagara Falls, 147 vehicles were tested and evaluated by 80 journalists who voted on the vehicles, combined with objective data.  Each journalist drove each categories' vehicles back-to-back in the same day, under same conditions on closed roads to ensure fairness.
Rob Assimakopoulos, General Director of Marketing and Communications for GMC in Canada, said the following about the distinction, "With the importance of the pickup truck segment in Canada, we thank AJAC and its membership for this significant award recognizing the GMC Sierra as the best new pickup in the country.  The Sierra is the definition of GMC's Professional Grade mantra, featuring the most advanced engines in a pickup with a unique combination of technologies delivering legendary GMC capability."
We know how great the Sierra is and we encourage you to visit us at Queenston on the Mountain and experience its power and comfort for yourself.  Right now, until December 9th, take advantage of our 0% On Everything Event and drive home your new Sierra today!