Queenston Chevrolet Buick GMC will be holding our "Drive for a Cause" event on May 10th and 11th, 2013 at our Queenston on the Mountain dealership.  This event will provide individuals the opportunity to support a great cause and test drive one of our exciting 2013 and 2014 Chevrolet, Buick or GMC vehicles.  These vehicles include: the re-designed Chevrolet Impala, Chevrolet Malibu, Buick Enclave and GMC Acadia, as well as, the new Chevrolet Trax and Buick Encore.
For each test drive taken during the two day event, Queenston Chevrolet Buick GMC will donate $25 to The Arthritis Society on behalf of that individual. The dealership's goal for this event is to donate $4,500.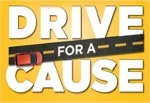 Here are some facts regarding Arthritis in Canada:
4.6 Million Canadians Have Arthritis
·         4.6 million, or one in six, Canadians aged 15 years and older report having arthritis. By 2031, approximately seven million Canadians (one in five) are expected to have arthritis.
·         Arthritis can strike anyone at any time, regardless of age, physical condition or ethnic background.
·         Two-thirds of those affected with arthritis are women.
·         Among all causes of disability in Canada, arthritis ranks first among women and second among men.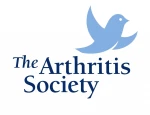 For more facts and figures click here or visit The Arthritis Society at http://www.arthritis.ca
The event runs Friday, May 10th from 9am-8pm and Saturday May 11th from 9am-5pm.  For more information, please contact Queenston on the Mountain: 2260 Rymal Road East, Hamilton, ON 905-528-7001 or visit us at www.queenstonchev.com
On Sunday June 9th, 2013 Queenston Chevrolet Buick GMC and Image Honda will be participating in the annual Walk to Fight Arthritis at the Royal Botanical Gardens.  If you are interested in participating in the walk or making a donation please visit our team pages and register.
For Queenston Chevrolet, click here
For Image Honda, click here
By: Amy Cochren