Exciting news!  General Motors has won 8 best vehicle awards in the J.D. Power Initial Quality Survey, with all GM brands ranking above the industry average this year! Topping the chart at number 2 is GMC, followed by Chevrolet, who jumped 10 spots from last year to land at number 5. Cadillac tied for 13th and Buick came in at 15.  What is even more exciting is that GMC and Chevrolet are the only two non-luxury brands to make the top 5. David Sargent, vice president of the global automotive practice at J.D. Power and author of the study said, "GM has the best quality of any corporation in the study, the first time it's been on top."  To us the dealer, this is solid confirmation, based on the opinions of General Motors customers, that we are producing the highest quality vehicles out there!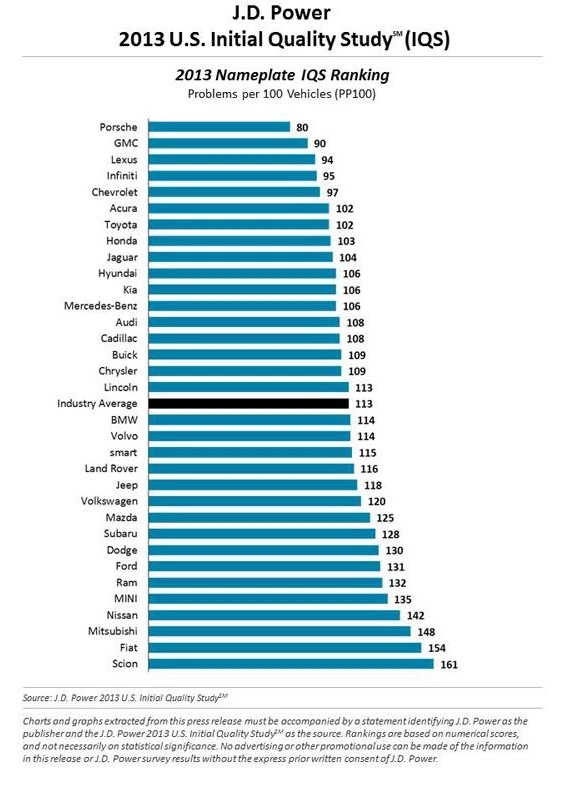 This annual survey, now in its 27th year, closely measures the number of problems on 2013 vehicles reported after 90 days from purchase and ran from February to May of this year.   This survey had many updates, including more consumer feedback with particular focus to newer technologies such as: lane departure warning, navigation and voice activated systems.
As Chevrolet, Buick and GMC continue to improve the quality of their 2014 models, competitors such as Ford continue to experience a slump as they struggle with the quality of their technologies.  This year, they fell to 27 in the survey from the 5th spot last year.
These are exciting times for General Motors and Queenston Chevrolet Buick GMC.  We are proud of our product and thrilled about all the advancements in our award winning line-up.  If you are interested in any of our vehicles or have any questions, please visit us at http://www.queenstonchev.com.
By: Amy Cochren
Credit: GM Canada, autos.jdpower.com